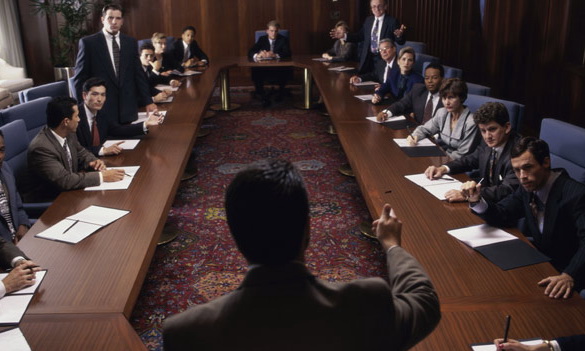 Management consulting is effective in various situations. If you make a serious business decision, reflect on a difficult task or conceive large-scale changes — my services may help.
You run a large enterprise, perhaps one of the industry leaders. You know that to maintain your market position and to develop business further, you have to constantly make certain changes in business management. Responsibility for such decisions is high. Mistakes are not acceptable.
At every level of the business, you need to make certain decisions. It is important that such decisions are not only consistent and subject to the same integrated logic, but also orchestrate the efforts of each employee to drive the organisation toward the business goals.
My experience and possession of modern management and management consulting tools at an international level allows me to find working solutions that create value in your business. As well my holistic and comprehensive viewpoint on a business allows to offer the most appropriate solution for you.
How can management consulting be a help to your case?
Sometimes it is necessary to find a strategy, to put in place and adjust strategic management, to work on cost optimization, or perhaps to carry out a complex project that does not have a name yet and is still appears to be so far a bunch of very general ideas. These are how in the most cases a client formulate for me interesting and favourite tasks I've ever done. Sometimes it can be done solo, but often require a strong knited team of experienced professionals.
Each of your tasks is usually exceptional, original and has unique goals. For a general overview of my capabilities, the most typical services offered by me are listed below.
Reference List of Management Consulting Services for Groups and Holdings
Aren't your requirements unique?
The list above is far from exhaustive. Take a look at all the consulting services.
If your plans are more ambitious and wider than standard sets of services – this is great!
Contact me and we will be able to jointly clarify the desired outcomes in a dialog and formulate a unique and the most effective way by which I will help you come to a successful solution of your problems. We will work together to define goals and draw up a solution plan that will lead to the unique results you expect.
Such a querying I truly respect, totally understand and sincere appreciate.
In any case, our cooperation may take many forms.
If you need a hand of an experienced consultant, — just let me know about it.
And I assure you, an elegant and effective solution will be found!
Can I handle your tasks for management consulting?
Depending on the area in which your tasks are, management consulting services and resources for it vary.
If you need to approach the tasks correctly, precisely formulate goals, define realistic expectations of achieving them, choose the right way to solve problems — my services as a professional consultant will help in these matters. My competencies are sufficient to solve such complex issues. I personally will help to breakdown and understand the situation and prepare an effective solution. In this case, we work together as a team. It is also possible to create a small team involving your managers or colleagues or bring in of a couple of my fellow experts, if necessary.
For serious work, where most of the results are created by a team of consultants, I launched the management consulting firm "Acumen Partners" in 2009 , where I am a managing partner.
If you need international expertise, you are working on a partnership or alliance with a company from another country, you are planning to do business outside the homeland — to tackle such issues and create the highest value using the best practices of European countries, there is "allotate International" where I am a partner.
The resources with which I can address your challenges vary. You can choose right amount of management consulting exactly for your needs. One thing is constant — the highest quality and efficiency of solutions aimed at obtaining you unique results.
What are the advantages for you?
Experience and knowledge — you only need to describe the situation and what you expect: participation in a large number of various projects allows me to confidently identify problems, and multiple international techniques and global best practices adapted by extensive practical experience to the local realities help in solving the outlined circle of problems. In other words, I am a professional.
Flexibility and accuracy — you only need to reconcile your expectations: template-based solutions are alien to me, and in addition to a small number of my experienced colleagues, I always attract the most appropriate professionals for a particular case. Simply put — you get a solution that is designed and tailored as much as possible for your particular case.
Reliability and quality — you only need to know my contacts: I speak on my own behalf, personally shake hands when meeting and signing a contract, type the answers to your questions and accept thanks for the result. Together with our clients, we are proud of the achievements of joint work.
Management consulting can help you make the right and well-informed decisions, achieve outstanding results and strengthen your unique competitive advantages, taking the business to a new level.