I have a new job. More precisely – I am still in management consulting, but in a new role. For some time now, I have been a partner in a European consulting company, allocate international, headquartered in Düsseldorf.
As a result of a rather long and difficult process of discussions, we decided to join forces with our European colleagues and partners to do business together. Now at allocate International I am responsible for business in Russia, Ukraine, Belarus, Kazakhstan and Eastern Europe.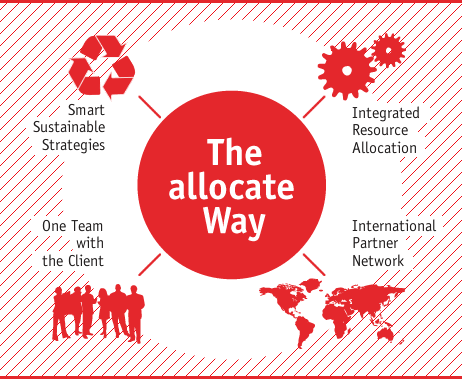 Founded in 1999 in Germany, today allocate international is an integrated consulting group with three main areas of focus:
Management consulting covering the entire range of strategic and operational solutions
Executive Search, including HR-related services
Assistance in investments, mergers / acquisitions and a creation of an industrial infrastructure
The allocate International has extensive track record of working and profitable solutions, both for corporations in Europe – Central, Eastern and South-Eastern, – and beyond: in Russia, Turkey, the Middle East, etc. Based on our professional experience and long-term successful consulting, allocate International has deep expertise in the following sectors, which we know well and are able to create within innovative and sustainable, viable results for our clients:
Energy
Chemistry, petrochemistry and processing industries
Transport and infrastructure
IT, telecommunications and media
allocate International's clients include Shell, BP, E.On, BASF, Lufthansa, DHL, EBRD, and many, many other international corporations. Today, in Russia and the CIS countries, we have successful experience in the following sectors:
Oil and gas, including production and refining
Heavy machinery
Wood processing
For me, first of all, allocate is the mostly international oriented consulting company, despite its German roots. One of the key approaches of allocate is the "think globally – act locally" paradigm, which allows our customers to receive an incomparable quality of services based on the best international practices and taking into account local specifics.
We help companies achieve high returns on their activities: from a strategy through optimization of a supply chain to commercial due diligence and support of a merger process. We also contribute to high returns on investments, both in existing assets and in projects for their creation, and we can assist in raising finance.
I like to help clients meet the global challenges that even local players face today. Macroeconomic laws are the same, but they show particularities in every country and even in a certain region. Not only does globalization and pressure from Asian competitors determine the nature of future competition, but also the situation in the country and its neighbours, changing market trends, and innovative technologies. The new role allows me to use the experience and practice of our company, helping both those clients who are international players and those who are focused on the domestic market or are just thinking about expanding their business outside Russia and the CIS.